We are pleased to announce that the church has voted to affirm the recommendation of the Lead Pastor Search Committee for Jeff to become our next Lead Pastor, and he has accepted the position. Please pray for Jeff and Lisa as they begin their ministry here with us!
Sunday
Schedule
We are so excited to have in-person and livestream services THIS SUNDAY at
9:15 and 10:45!!
Check out our "Welcome Back" page for more information...
LIVE STREAMED WORSHIP SERVICES & SUNDAY SCHOOL
​
Every Sunday we will stream our worship services at 9:15 and 10:45 am. We have two options for you to stream the services:
Through the "Parkside Baptist Church - Denison" Facebook page. CLICK HERE to visit our page for church news, encouragement, and to stay connected with our church family by worshiping together.

For those without a Facebook account, you can watch live from Parkside's Twitch account. CLICK HERE to access our Twitch account.
​
If you would like to find out how to connect to an online Sunday School class, CLICK HERE.
​
​
To access our Service Library, CLICK HERE!
This member portal gives you access to your church profile and allows you to sign up for events, give donations, find volunteer opportunities, join groups, and more.
Use this link to follow live our pastor and take notes during the message. You can also go to the YouVersion app on your phone and select events to follow as well.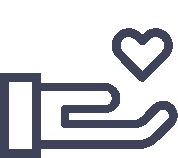 "So let each one give as he has purposed in his heart, not grudgingly or out of necessity; for God loves a cheerful giver."